15 Tips For Buying a Home in Gig Harbor
Posted by Kimberlyn Flores on Thursday, July 7, 2022 at 8:00 AM
By Kimberlyn Flores / July 7, 2022
Comment
Are you planning to buy a home in Gig Harbor in the near future? Be sure to follow these 15 Steps to set yourself up for home buying success.
1. Get Pre-Approved
You may not want to go to the trouble of applying for a home loan until you've found the home you want to buy, but that's taking the wrong approach. You should obtain a pre-approval letter from a bank as the starting point of your home buying process. In today's market, home sellers expect to see a pre-approval letter with any offers they receive that include buyer financing and they aren't going to accept an offer when they don't have any assurance the buyer can even afford their home. If you're not prepared ahead of time, the home of your dreams could slip away because you'll be waiting on a pre-approval letter while a more prepared buyer swoops in and makes a strong offer. Another important reason to get pre-approved with a bank up front is so you'll know your buying power; without getting pre-approved you'll have no idea if you can even afford the homes you're looking at. Conversely, you may be able to afford more home than you think you can, but you won't know either way until you get pre-approved.
2. Pay Attention to the Homes Age
Make sure you understand all the elements impacted by the homes age to avoid costly repairs after taking ownership. For example, most roofs have an average life span of 30 years, if the home is 25 years old you should ask if the roof has ever been replaced. If not, you could be looking at paying for a new roof within the next 5 years. In addition, older homes built in certain time periods may be susceptible to plumbing or electrical issues that could be problematic if they were never fixed. Consider the possible implications of these things and find out as much information as you can prior to making an offer.
3. Don't Forget Closing Costs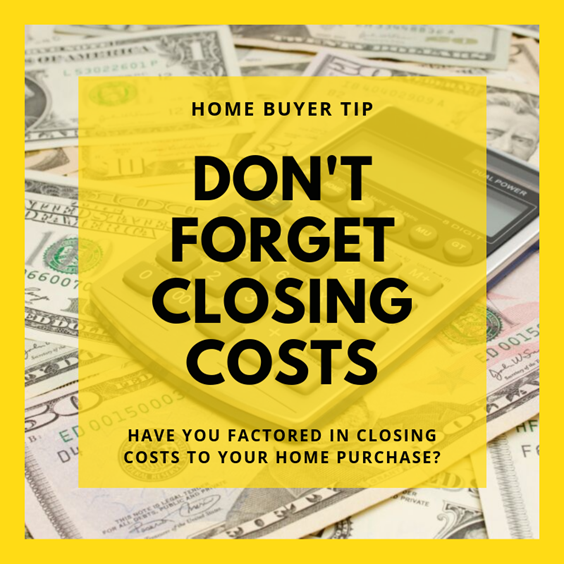 Don't forget to factor in closing costs when you purchase your next home. You want to avoid the "uh oh" moment when it's time to bring in funds for closing. These costs can be a combination of lender fees, escrow/attorney fees, title fees, prepaid taxes, etc. and typically range from 1-3% of the purchase price. In some cases a portion of these costs can be financed into your loan and it's not unusual for buyers to negotiate a credit toward closing costs from the seller. You should talk to your lender and your agent ahead of time to make sure you know what options you have available and put a game plan in place for when you submit an offer.
4. Don't Buy That New Car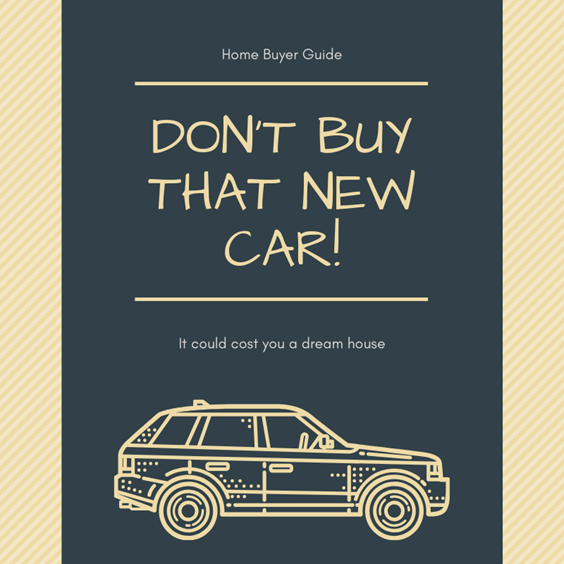 Don't buy a new car if you want a new house! Did you know the amount of home you can qualify for is based on your debt to income ratio? If you're in the process of buying a home the last thing you want to do is add any more monthly payments to your name. It can dramatically decrease how much home you can afford. People have lost their financing after having a home under contract because they went out and bought a new car before they closed on their new house. When they lost their financing, they lost the house. You want to avoid this type of disappointment so be sure to speak with your lender before taking on any new debt. You'll be glad you did!
5. Factor in Property Tax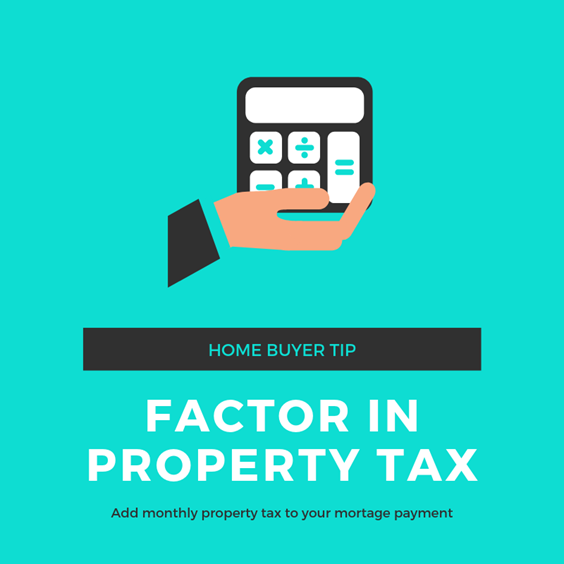 When budgeting for your new home don't forget to factor in the expense of property taxes. If your getting a loan to purchase your home than in most cases your bank will add the cost of property taxes to your monthly mortgage payment and split up the annual cost over 12 months of payments. It's wise to look up the annual cost of property taxes on your home before making an offer and divide that number by 12 for an estimate of what you'll be paying each month. The good news is property taxes are usually tax deductible!
6. Determine if Paying Off Debt Makes Sense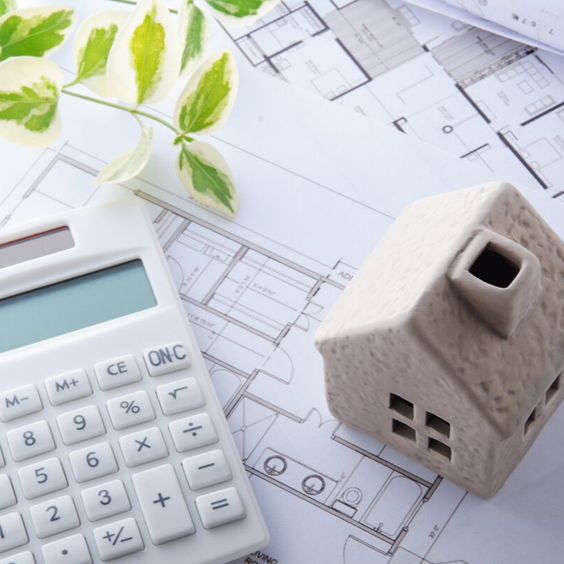 Determine if paying off other debts is in your best interest. In some cases, it will make sense to payoff other smaller debts to allow you to afford the right home. If your dream home is just beyond your pre approved home purchase amount you can potentially increase your home buying power by getting rid of other monthly expenses. For example, paying off the remaining balance on a car loan can free up several hundred dollars that can now be applied to your mortgage payment, thus allowing you to afford more home. You should discuss these options with your bank and agent prior to making any decisions, but if it's in your means to payoff some outlying debt the conversation is worth having.
7. Ask for a Home Warranty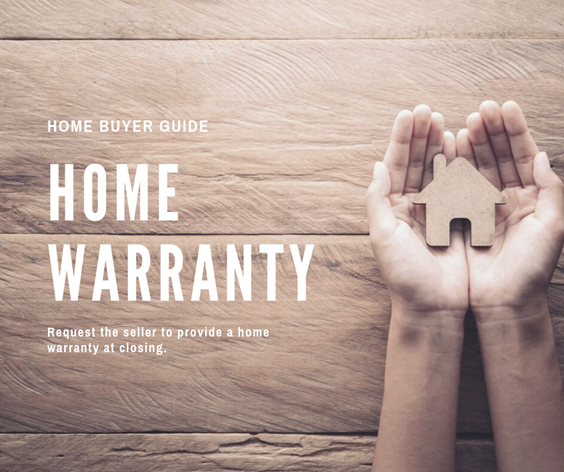 If you're concerned about unexpected expenses after buying a home, a home warranty can be a great way to ease your mind. Even on older homes you can purchase a home warranty for a relatively low cost that will protect you from having to pay out of pocket to replace your kitchen appliances, furnace or water tank if one of them unexpectedly breaks down. In some cases, you can even negotiate with the seller to have them pay for a warranty that will start the day you take ownership.
8. Get a Home Inspection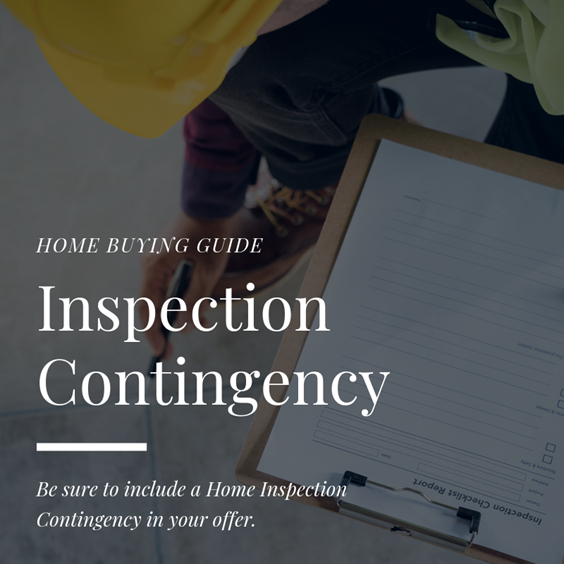 Be sure your agent includes a Home Inspection Contingency in your offer. This makes your purchase of the home subject to your approval of the home inspection and will protect you from discovering any issues with the home before it's too late. In most cases, a home inspection contingency will allow you to back out of a purchase with out penalty and will lead to a refund of any earnest money you deposited up front. The inclusion of this Contingency will give you greater peace of mind when you submit an offer, giving you the knowledge that if a major issue comes up on the home inspection you can protect yourself by backing out of the deal or require the seller to fix the issue before moving forward with the purchase.
9. Be Careful with Your Credit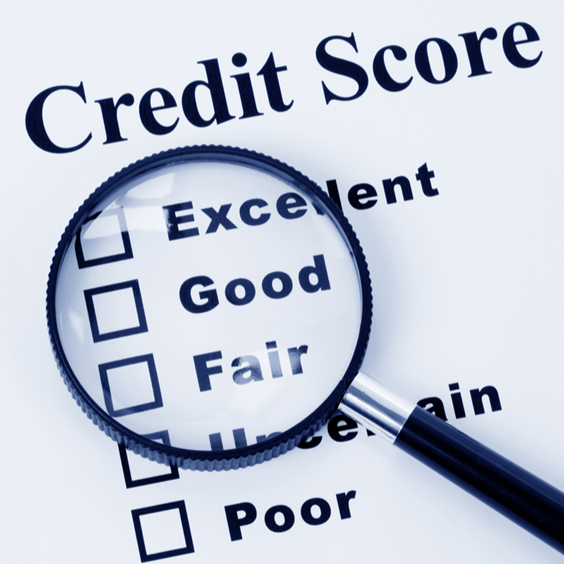 Be careful with your Credit.
If a home purchase is on your horizon one of the most important things you can do is keep your credit in good standing. Take extra care to make all your payments on time and avoid taking out any new loans if possible. Any actions that hurt your credit score will hurt your chances of getting a home loan so be extra careful with your credit when buying a home.
10. Hire Your Own Agent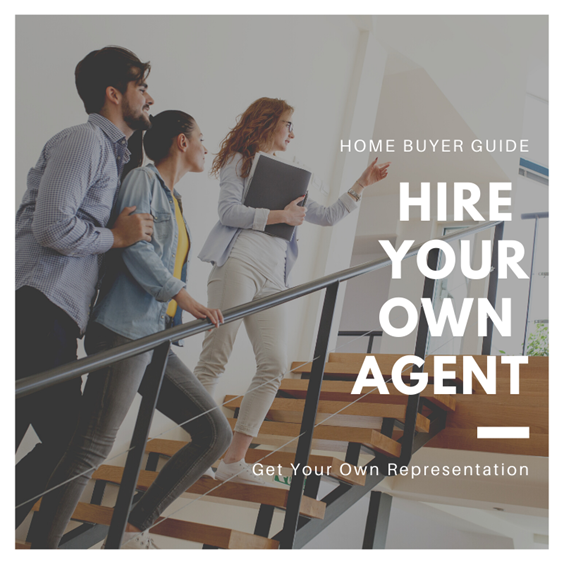 Hire your own agent. Don't go directly through a listing agent, they represent the seller and will be loyal to the seller. In most cases, buyer representation is free and will ensure that you have someone representing you, and only you, when you buy a home.
11. Include an Appraisal Contingency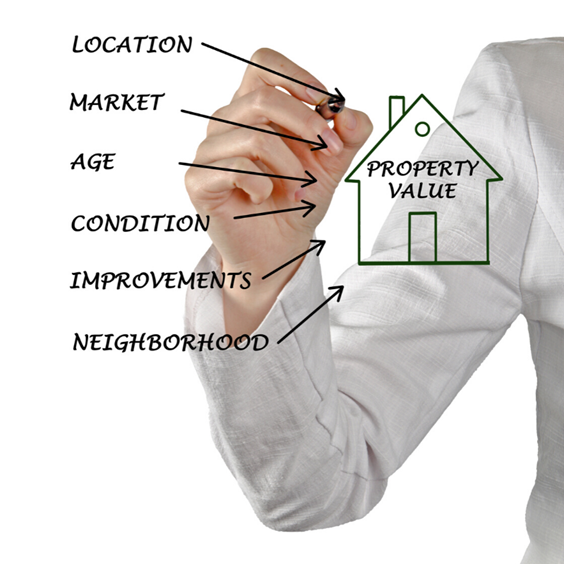 Make sure your offer includes an appraisal contingency. An appraisal contingency will prevent you from having to move forward with the sale if the appraisal comes in lower than your agreed upon purchase price. For example, you agreed to pay the seller $450,000 for the home, but the appraised value only came in at $430,000. The appraisal contingency will allow you to negotiate with the seller to lower the price to the appraised value. If they refuse to lower the price, you can back out of the sale without penalty. This protects you from paying more for the home than it is really worth.
12. Don't Forget the Sprinkler System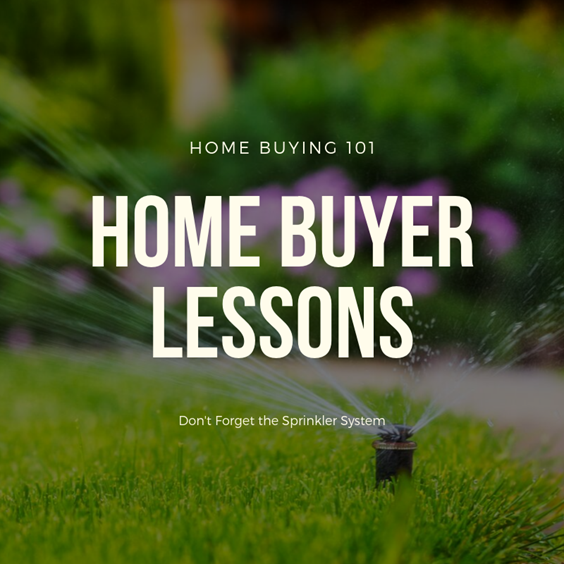 General Home Inspections usually don't include a test of the outdoor sprinkler system. If you're buying a home that has a sprinkler system for the lawn and garden beds and it's over 5 years old, you may want to have a separate inspection performed on the sprinkler system to make sure it's working properly, especially if you're counting on using it a lot.
13. Ask for Average Utility Costs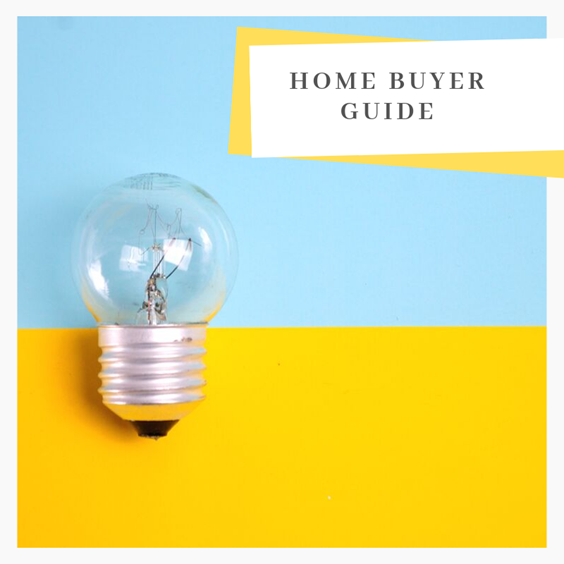 Ask for the Average Utility Bill Amount. When purchasing a new home, there's a lot of unknowns. One of which is how much the utilities are going to cost you each month. If an inefficient furnace or heating system makes the power bill go through the roof each month in the winter it's nice to know about it up front rather than having a heart attack when you get your first bill. To avoid this, ask if the seller can provide information on the average utility costs for the home. In some cases you can also go directly to the utility companies for this information.
14. Leave a Grace Period for Moving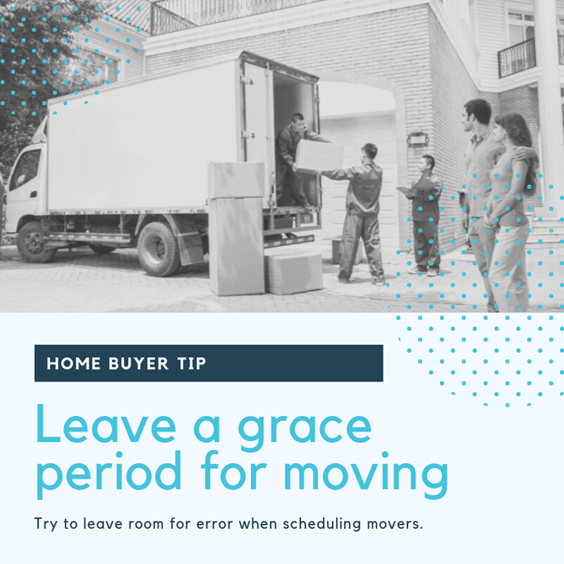 It's great when everything goes to plan, but when it doesn't you want to be prepared. Your closing date is a target everyone is shooting for, but it's not uncommon for last minute delays to occur that push closing back by a few days. A seller may fail to properly make repairs that you don't find out about until the last minute or your bank could have a delay in getting the appraisal back, either of these scenarios can delay closing by a few days. If you have to be out of your current home and have movers already scheduled for the same day of closing, you can end up in a real bind if closing doesn't occur on time; so if at all possible try to give yourself an extra week to stay where ever you're currently living after the closing date and schedule movers for 3-4 days after the closing date. This will help you avoid being stranded in a hotel room with your moving trucks stuck in the parking lot while you frantically try to reschedule movers.
15. Do a Final Walkthrough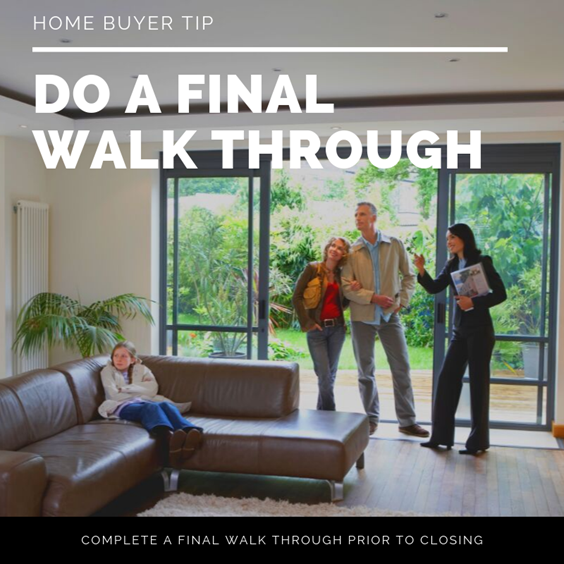 Do a final walk through prior to closing. Before you sign the dotted line make sure the home is in the same condition as when the sellers accepted your offer and confirm in person that all home inspection repairs have been made. In some cases it's wise to have a re-inspection performed by your home inspector to make sure each repair was adequately completed.
There you go. Follow these 15 steps and you'll protect yourself from many of the pitfalls a home buyer can fall into. If you would like to speak with us regarding your upcoming home search in Gig Harbor please Contact Us today and we'll get your house hunting under way!